'QEPR – Help at Hand – Whenever You Need It!'
Developed by best-selling author Paul Emery, award winning QEPR will quickly help you manage your negative emotions, to quit smoking, lose weight or reduce any stress related muscular ache, pain, stiffness and headache. Successfully treating thousands of people from all walks of life from traumatized war veterans, anxious mothers and angry teenagers to stressed CEO's QEPR helps:
Stress – Worry – Anxiety – Anger – Sadness – Grief – Fears/Phobias – Frustration – Depression – Love Pain – Guilt – Food/Other Cravings – Emotional Eating – Quit Smoking – Neck/Shoulder/Back Aches, Pains, Stiffness or Headaches
QEPR is based on decades of proven scientific research and is a psycho-sensory, meridian energy based mindbody treatment. It incorporates the best cutting-edge psychological methods developed over the past 40 years such as, advanced EFT – NLP – TAT – TFT and Havening.
The latest neuro-science demonstrates that specific soothing upper body touch creates positive chemical changes within the brains' emotional/pain center – the 'Amygdala,' thereby releasing unwanted emotions. Release also occurs by holding/tapping specific powerful meridian energy points.
After treatment either in-person or via Skype, Paul's clients report being emotionally stronger, lighter, more relaxed, happier and confident allowing them to lead better lives. Importantly, Paul also empowers his clients by demonstrating simple, yet effective life-enhancing tools that can be self-applied anytime, anyplace for a life-time of continued emotional support, stability and happiness.
Paul, is a best-selling co-author with Brian Tracy, an internationally renowned therapist who has worked from many of the worlds top health resorts like Chiva-Som. His clients include doctors, members of royalty and rock stars, stars such as The Scissor Sisters, Richard Ashcroft, Sir Michael Parkinson, Sir Clement Freud, David Koch, Megan Gale, Mia Kirschner and a 3 time Olympian.
He's been featured on Fox, Sky, Ender Sarac, QF Radio, Australia's CH 9 hit TV show 'Celebrity Overhaul', in Vogue, Gala, Women's Health, Financial Times, Sunday Independent, Sydney Morning Herald, Marie Claire, Harpers Bazaar, OK Magazine, Frankfurter Allemande, Hurriet and Milliyet.
Paul studied with the foremost in the field of self-development and psychology from Dr. Richard Bandler, Dr. Roger Callahan, Gary Craig, Paul McKenna and more recently Dr. Ronald Ruden.
Testimonials
'The miracle therapist!'
Marie Claire/Editor
'It was definitely a motivational session that truly made me feel good…I'm sure that anyone who participates in these sessions will definitely feel much better'
Harper`s Bazaar/
Editor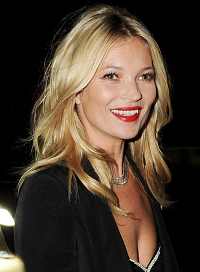 'Paul is great…..
…..it helped me!'
Kate Moss/
Supermodel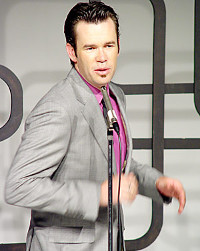 'What Paul did for me was just getting rid of smoking out of my life completely!
Phil Burton /Pop Star (Human Nature)
'I received an e-mail saying that I was invited to Richmond Nua for a very special therapy by miraculous therapist Paul Emery.

Honestly I don't believe in such therapies, I find them a waste of time and money but after a quick research I found out he really changed many lives with a relatively easy (QEPR treatment).
Then I though 'why not' and went to this beautiful spa hotel. I had a long session with Paul, talking about what to fix and how.
Then he showed me some tapping techniques which I can use whenever I need all my life.
At that moment I didn't quite feel the results but after a month now….
I can easily say I have never experienced the feelings I wanted to get rid of again! 
So, now I believe he is really miraculous and I should never say never again :))'
Deniz Saatcioglu. Journalist/Blogger